Do you crave working hard with a small, mission-driven, world-class team of entrepreneurs changing the vision of school?
We are looking for individuals who are passionate about guiding children on their independent journey of lifelong learning, and who possess an understanding of the Hero's Journey and the Socratic Method.
Summit School is a preK-7th grade private school located in Waco, TX that provides a truly unique and revolutionary "disruptive" educational model and is affiliated with the Acton Academy Network. The Montessori method and principles permeate throughout the core of our philosophy and practice. We emphasize Socratic guidance as opposed to traditional teaching, mixed-aged classrooms with a self-paced curriculum as opposed to grade-levels, and life-oriented quests that culminate in a public exhibition of their learning as opposed to test scores and report cards. Within the boundaries of safe guardrails, students are empowered to be in the driver seat of their learning in an environment that is truly theirs. Moreover, our goal is to support each student on Hero's Journeys as they seek to find callings and change the world.
Preferred Experience and Skills of all Guides: Experience managing mixed-aged groups of children; experience planning and implementing games or projects; coaching or mentoring experience a plus; a passion for disruptive education opportunities; deeply curious and ready to learn and work hard; agile with online learning; excellent writing and interpersonal communication skills; entrepreneurial thinker; reader; a deep heart for children and a deep sense of trust and respect for their ability to learn and grow without heavy adult intervention; kind-hearted and tough-minded; independent worker; calm demeanor and secure in being on a Hero's Journey.
Ultimate Hands-on Creator
This role is for someone who is ready to oversee catapult building, cardboard rocket creating, volcano exploding... and goodness knows what else the learners may be inspired to create.  This person has a passion for STEM, enjoys planning projects, and may be found calculating the pressure needed to shoot potatoes out of a high-pressured air gun for a physics challenge.
(Time on campus: Tuesday, Wednesday and Thursdays 8:00-3:15)
This role is for someone who is a fantastic storyteller and has a passion for reading and writing. This person will oversee the elementary and middle school learners' growth in communication and language through reading, writing, spelling, and typing. Must have excellent writing and interpersonal communication skills.
(Time on campus: Tuesday and Thursdays 9:45-2:30)
Want to co-work alongside some self-directed learners?
(Time on Campus: Monday and Fridays 8-12)
This role is for someone who loves numbers, games, and critical thinking puzzles. This person can inspire and enjoys being inspired. Our math guide will oversee our Numbers Lab on campus twice a week and track all elementary and middle school learners' progress in math.  Numbers Lab is a studio for students to collaborate with peers in math.  This person will enjoy creating inspiring Socratic discussions, math games, and other ways to inject high energy in the studio as students learn to work with numbers.  
(Time on campus: Tuesday and Thursday 8:00-12:00)
A passion for the past. Leads Socratic discussions that evoke learners to critically think and problem-solve about how the past has shaped the present.  Use a variety of ways to make history come alive for the students through hands-on learning and living history experiences.
(Time on campus: Wednesdays 9:45-12:00)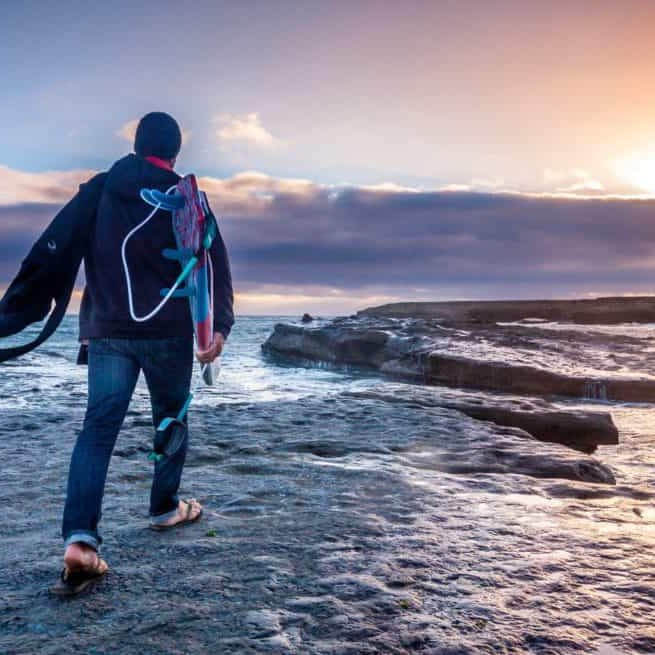 Deeply curious. Skilled at crafting challenging questions and scenarios to evoke a rich dialogue amongst students. Chooses a growth mindset, is a fantastic storyteller, and is ready to empower learners to find their special gifts and strengths.
(This opportunity may be paired with another Guide position. Estimated time 5-6 hours/week).
Peacefully Strong Composer
This role is for someone who enjoys igniting the spark within young learners. A master multi-tasker that is a great storyteller, believes in equipping and empowering young minds. Someone who has a great poker face when hearing the silliest of stories and remains calm when it looks like glitter, paint, or flour exploded all over the floor. This position is for a full-time and part-time Montessori Guide who is passionate about guiding children on their independent journey of life-long learning, and who possess depth, love, and commitment to Maria Montessori's methodology and materials. Montessori certification is required with two years of experience in a Montessori classroom preferred.
Learn the connections between outdoor play and strong sensory and motor development in children. Execute TimberNook play experiences that help children develop physical, emotional, cognitive, and social skills in an outdoor setting.  Children do everything from creating their own sleds out of recyclables for a foam slip and slide to having color wars in the woods to constructing with mud.  This person is not afraid to get dirty, is eager to learn why outdoor play is so critical to child development, comfortable spending extended periods of time in the outdoors, a natural leader, and self-motivated.
This role is for someone who values personal growth, keeps strong boundaries, is approachable, friendly, a leader by trade and will always dance to the beat of their own drum. Someone who has the Heroic ability to quickly identify personality traits, love languages, human behaviors, body language, and the six basic human needs. Someone who is a master multitasker, a great delegator, a curious investigator, a knowledgeable technology user, an innovator, a scientific observer, a lover of the mysterious unknown, an action taker, a natural inspirer, a skillful cheerleader, and a superb encourager.
We always are searching for extraordinary Guides who are ready to reinvent education and change the world.

Are you the right person for the job?